M'sian student aces exams, tells mother who passed away: 'I did it mama. I really wanna show you this.' – Mothership.SG

Malaysia recently released the results for the Sijil Pelajaran Malaysia (SPM) examinations, which are similar to the O-level examinations in Singapore.
Students taking SPM 2020 had their fair share of challenges, including learning from home, exam postponements and some school closures due to the Covid-19 pandemic.
But one student had another greater challenge to handle as well — his mother's passing.
Supportive mother
Muhammad Syahrul Aiman bin Muhd Shahrudin is a student in Selangor, who will turn 18 later this year. In 2020, he sat for his SPM exams.
Tragically, his mother had passed away in April 2020, due to lung failure. Today, he lives with his father and two younger siblings.
Syahrul was close to his mother.
Speaking to Mothership, he shared that his mother had always been supportive and provided what he needed for his studies, such as books and an iPad.
The hard work paid off for Syahrul, who scored four A+, three As and one A- for his results.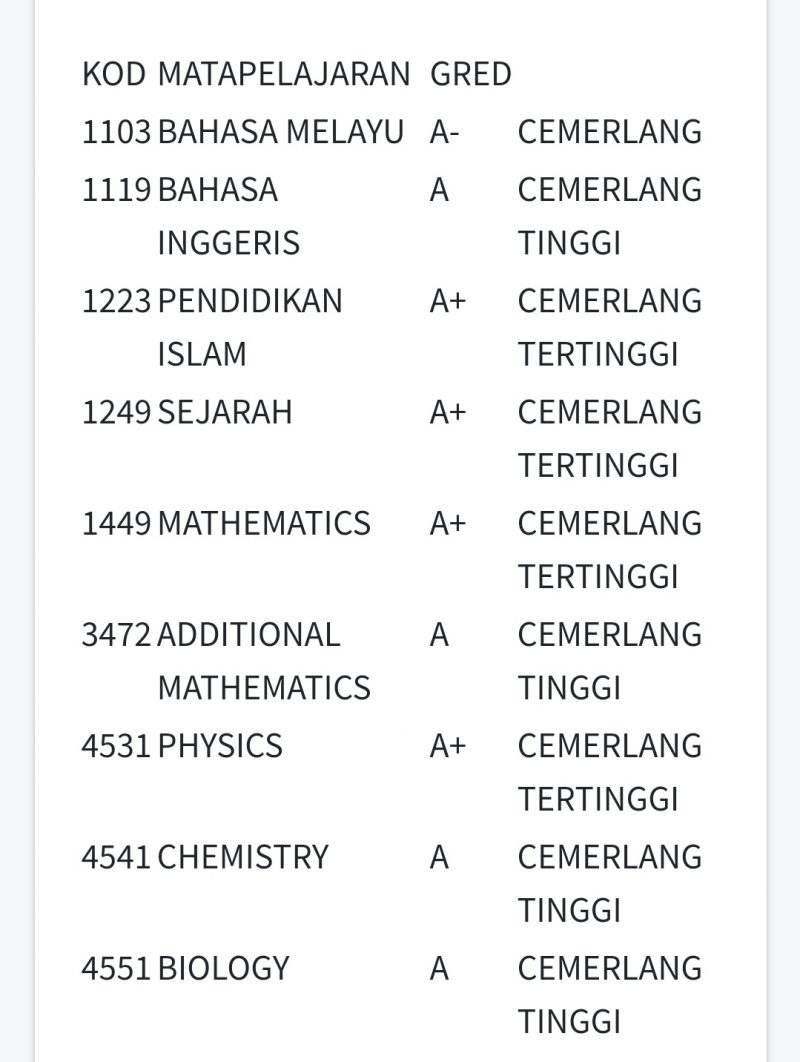 In a tweet sharing his accomplishment, Syahrul said, "I did it mama. I really wanna show you this. Love you ma."
Syahrul shared that he intends to pursue further studies in aviation or data science, and is also interested in engineering.
He has applied for several scholarships, and will make a decision later.
When asked if he had advice for fellow students, he said: "Study hard as much as you play hard, pearls don't lie on the sea shore. If you want one, you must dive for it."
I did it mama. I really wanna show you this. Love you ma. pic.twitter.com/TtHjY5o86I

— アイマン (@aimeanooooo) June 10, 2021
Top image from aimeanooo Twitter.
If you like what you read, follow us on Facebook, Instagram, Twitter and Telegram to get the latest updates.